Oh.... I am so gonna anticipate this coming Ep.26!! BoBo scene!! Think all the pretties will be fainting with envy...
Source: TV Report
Chinese Trans: redcat111@www.kimkyujong.com.cn
English Trans: http://cllslam10.blogspot.com
Pls repost with credits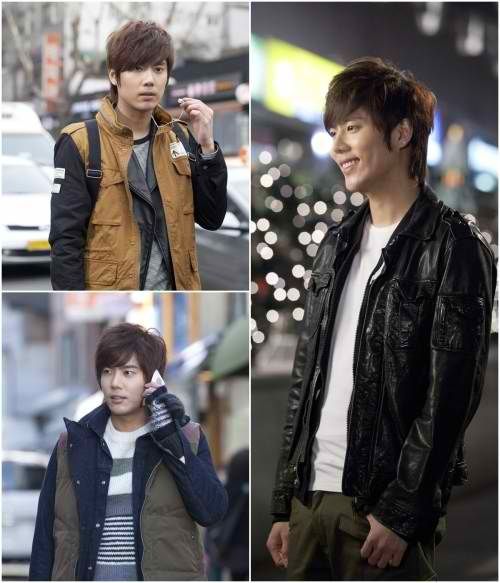 Idol group SS501 Kim Kyu Jong, sheds off his pickiness, exuded sweet expression, showing "boyfriend-dol" image.
On the 6th Mar of TV Chosun weekend drama "Saving Ahjumma Go BongShil" production company releases the on-screen photos of Kim Kyu Jong as the warm-hearted musical actor wannabe who exudes pickiness with loving charisma.
In the photos Kim Kyu Jong (acting as Nicky) had a 180deg transformation from his usual pickiness to a friendly "shy-youth", together with his on-screen lover F(x) Luna (acting as In-Young) in a very sweet loving relationship which is of anticipation to the audience.
In this coming week broadcast for Ep.26, Nicky after hearing a good news came to In-Young's house and in front of all the people in the coffe house giving her a very surprising "BoBo" (kiss) gift, which started to show his loving sweet actions.
The production company spokeperson stated, "After the chaotic mistake regarding In-Young pregnancy, 'In-ki (In-Young & Nicky) couple' started to trust each other, at the same time, they will begin to continue with their fully sweet love story. Please anticipate Nicky's surprise 'BoBo'," increasing the anticipation.