I really really love this song so much. Young Saeng used a new style of singing which really brings out the regretful feeling of unrequited love. He really never fail to impress me with his voice! He always gave me new surprises and amazement in every new song that he release.
Source : Korean Portals
Chinese Trans: 0317 @ Baidu HYS Bar
English Trans: http://cllslam10.blogspot.com
Pls repost with credits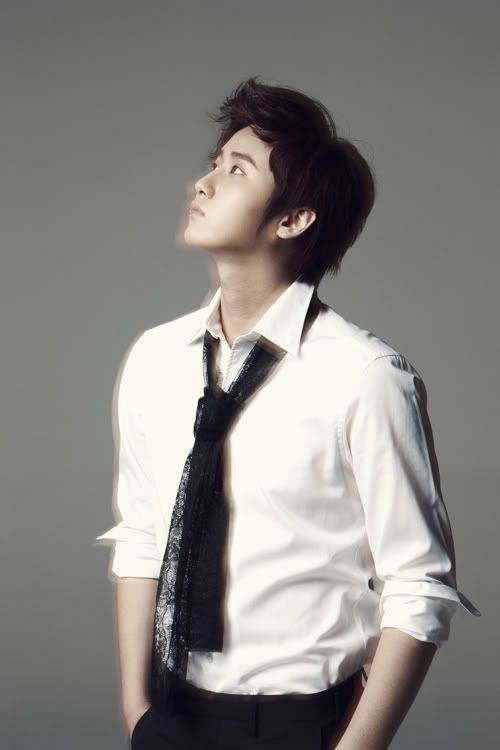 Last week SBS Drama Special "Protect The Boss" (Scriptwriter - Kwon Ki Young, Starring Choi Kang Hee, Ji Sung, Kim JaeJoong,Wang Ji Hye. Broadcast on every Wed & Thurs 9.50pm) The OST track which Heo Young Saeng participated in has become widely known news. The track that he sang "Sad Song" is released in all digital music websites.
This time the released of "Protect The Boss" OST "Sad Song" has adopt the warmth of the strumming of guitar and light piano melody which create a great atmosphere for a summer song. It is talking about the character No Eun Seol(acted by Choi Kang Hee) and Cha Ji Heon (acted by Ji Sung) feelings of love and regrets as a theme for the audience. Has composed "Secret Garden" and "Best Love" OST etc.. the composer commented, "Heo Young Saeng beautiful voice, his rendition of the song fully depicts what the characters are going thru."
Heo Young Saeng has participated solo before in SBS "Will It Snow On Christmas" OST "I Am Sorry... I Love You", MBC "Friends, The Legend" "I Erase Tears" etc songs, together with SS501 he also participated in SBS "Surgeon Bong Dal Hee" OST "Memories of Youth" and "Love That Cant Be Erased", KBS "Boys Over Flowers" OST "Because I Am Stupid" and "Making A Lover" etc.. songs, he can be categorised as the "Star" in the OST industry.
"Protect The Boss" OST released, JYJ's Kim JaeJoong, M-Street, Lyn, ZE:A's KwangHee & Jewelry's Yewon etc.. singers participation created a huge topic, Heo Young Saeng also come into this league of singers for his OST.
The newly released SBS "Protect The Boss" OST Part 7 - Heo Young Saeng's "Sad Song", can be bought to download digitally thru the music portal - Soribada, Bugs Music, Dosirak, Mnet, NaverMusic, DanMusic etc... You can start to pre-order "Protect The Boss" OST album on 8 Sep onwards.
Audio of "SAD SONG"
Credit: satomi709201 @YT