I am really anticipating for his MV!!! It will be out tonight at 12 am!!!! Wheeee... ^^
Source: Sports Seoul
Chinese Trans: shinkyoshin Y'summer @ 水之莲生许永生中文网
Pls repost with credits
SS501 Heo Young Saeng proceeding alone, who will be releasing his 1st solo album "LET IT GO" on 12 May and start his promotional activities. Before Heo Young Saeng activities begin, thru his unreleased MV CUT, we can feel his complete different charm and charisma. Recently at NamYang-ju, GyeongGi-do shooting scene, Heo Young Saeng also shown us from a more matured image from a boy to a man. On the other hand, the fine car and luxurious setting with production fee cost a total of more than 100 million won.
Exudes a masculine feel, the comeback stage of Heo Young Saeng Unreleased MV scene are revealed at Sports Korea.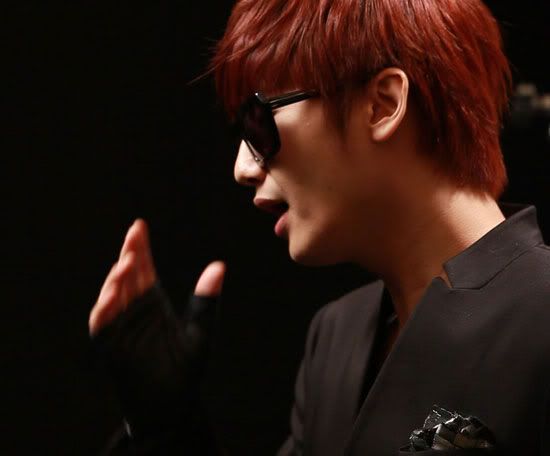 # Transformation into a man... Comeback Stage
Heo Young Saeng with his own voice, woke those who are trapped in the endless darkness. Playboy suit and sunglasses a perfect match, reinforcing the image. Comparing the main vocalist of SS501 and now, this time totally can showcase Heo Young Saeng's singing ability.
# Another Drink!
Sitting alone in a high-class bar, is like shouting out "Another drink" revealing his loneliness.
# I am YS!
Under the blinding lights and setting, Heo Young Saeng confidently display choregraphed dance. Setting is engraved with his initials in alphabets "YS".
# Model POSE
During the shooting process, Heo Young Saeng seem to be lost in thoughts. Even though the dancers were all chatting at a side, he still remain tight-lipped. His sincere looks allow people to find out his model-like figure.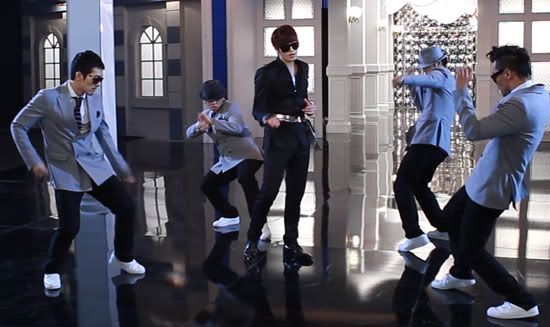 #Seeking Breakthrough
As the main vocalist in the group, with the news of his dance comeback making all fans surprised. Because of his firm position of a ballad singer let him firmly stated: "If there is no changes or transformation, what is the point in making a comeback." which explains results of the high standard of his tough dance practice.
# Now Is The Beginning
End of the filming, Heo Young Saeng and his dancers still continue staying at the setting not willing to leave. The rarely smiling Young Saeng, due to his satisfication regarding the shooting radiating with his bright smile.
Heo Young Saeng will start his promotional activities as of 13th May onwards thru KBS 2TV [MUSIC BANK].