I have done my best translating this article. Sorry if there are any errors.
Source: Naver
Korean to Chinese trans: No.43Park
Chinese to English:
http://cllslam10.blogspot.com
Please repost with credits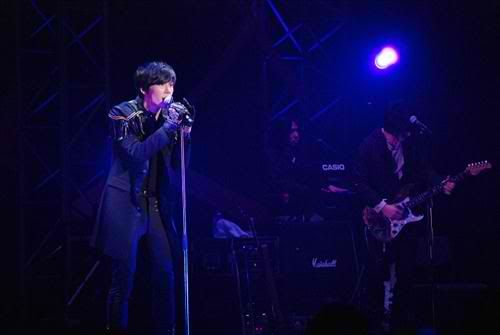 Popular Boy Band SS501 member , Park Jung Min, has just finished his Japan Solo Stage.
Park Jung Min had his "Valentine Special 2011" fan meeting in Tokyo CC Lemon on 14 Feb after his 13 Feb Kobe Fanmeeting. He sang the hit song "Not Alone" from his 1st solo album and a jap song called "I Love You" and other jap love songs.
He emphasize that " love is the best time to exhange with fans, and it is also due to everyone's effort that we can have this stage." which was decorated to be integrated with the audience in mind.
Park Jung Min purposely changed the lyrics of the song in his solo album "EveryDay Is Christmas" to "Everyday is Valentine's Day", and chose hoobae, Kara, hit song "Mister" butt dance which bring the temperature to a higher level.