Wow... PK is getting more and more popular... even more popular than the original!
Source: TV Daily
Credit: 韩星网
Chinese to English:
http://cllslam10.blogspot.com
Please repost with credits
TV drama <<Playful Kiss>> has taken over Asian Television.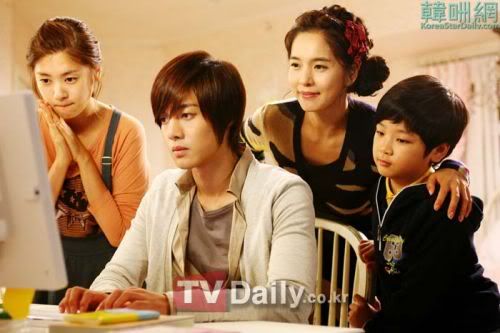 TV drama <<Playful Kiss>> will premiere in Malaysia and Singapore on the 5th of next month and on 17th in Japan via Fuji TV, and it's believed that this will set off another wave for Korean TV drama. During the 1st broadcast of <<Playful Kiss>> in Taiwan during last year's 27 Dec, it was 1st place in terms of tv ratings. And in Thailand, Philippines etc.. television stations have already bought over the TV broadcasting rights which set a new record for the most expensive rights for the Korean TV.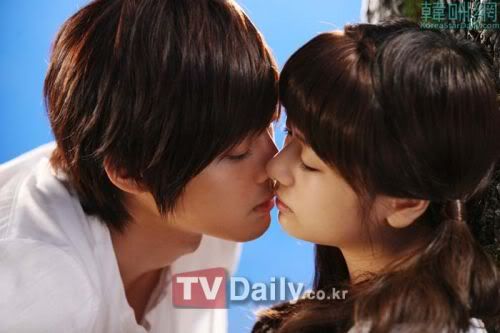 On the other hand <<Playful Kiss>> will be broadcasting at Japan's Fuji TV, the cast will be going to Japan for promotional activites. On the 13th of next month, the lead casts Kim Hyun Joong, Jung So Min, Lee Tae Sung will be holding a fanmeeting at Japan Tokyo NHK Centre, with fans interaction and have a series of wonderful songs performance. The 2 events can accomodate 3600 fans, however tickets were sold out instantly. In order to make up to the fans who didn't manage to obtain the tickets, the actual fanmeeting will be broadcast "live" to 12 cinema locations across Japan.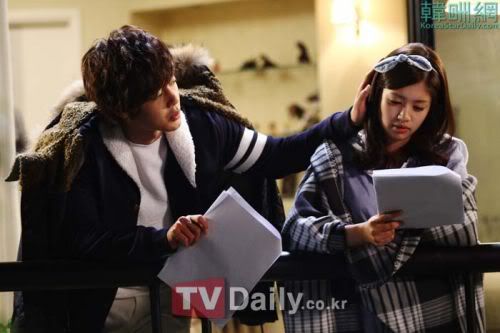 In addition, the <<Playful Kiss>> DVD which will be release on the 2nd of next month has also been a struggle to pre-order among fans, with optimistic sales expected. As television drama's first produced special edition which was posted on YouTube, the record of 15 million views <<Playful Kiss>> is to be broadcast across Asia's 10 countries and areas.