Article by: shaynekay@dkpopnews
Photo by: sheena
Video by: shaynekay@dkpopnews
Exclusively written for Daily Kpop News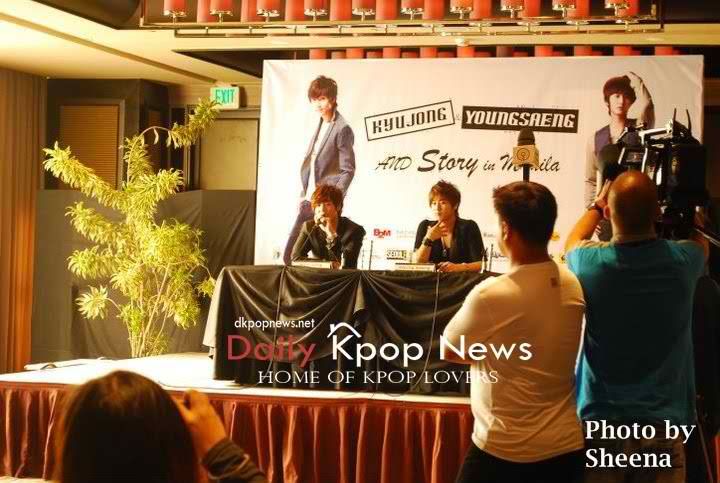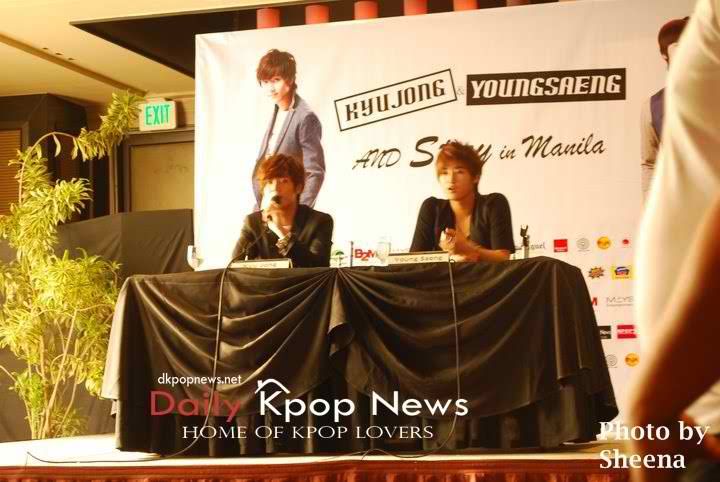 SS501 members Kim Kyu Jong and Heo Young Saeng are the first Kpop Idols who visit Manila this 2011. For album promotions, Kyu Jong and Young Saeng held a Press Conference on February 3, 2011 at Davao Room in Sofitel Hotel in Pasay City, Philippines.
The press conference, attended by around 30 media people including broadsheet, magazines, kids magazine writers and reporters.
Each of them asked Kyu Jong and Young Saeng questions.
A Kids Magazine writer asked interesting questions. She asked who is their favorite hero, and Kyu Jong answered that he likes Spider Man. The writer continued and asked if they are playing play station or any video games… Young Saeng answered that he plays PSP.
During the press conference, one asked what is their most embarrassing moment, the boys said that they can't answer that question immediately because they need more time to think of it, which made some of us laughed.
The most anticipating question that needs answer was about their love life. An entertainment reporter asked Kyu Jong if he has a girlfriend and how he finds Filipinas. Kyu Jong answered that he believes in destiny and race doesn't matter at all. He even added that if he found one here, he's open for it.
The press conference was briefly all bout the promotions of their album.
For SS501 fans, rejoice! According to some reports, SS501 as a whole will be releasing their album this year.
Kyu Jong and Young Saeng will have a fanmeet on February 5, 2011 (Saturday) at PICC The Forum 2.
Tickets are available on ticketworld.com.ph. Grab one and get a chance to attend hand-shake session with the boys after the event.
Thanks to Greenlights Events & Productions Phils., Inc.
Visit them for more information and updates.